The Coca-cola can glass has arrived in Manila! Whoopee, they were a big hit in the US and the UK and finally you can have your name on one of these. Of course McDonald's is Coca-cola's pow-wow partner in this promotion.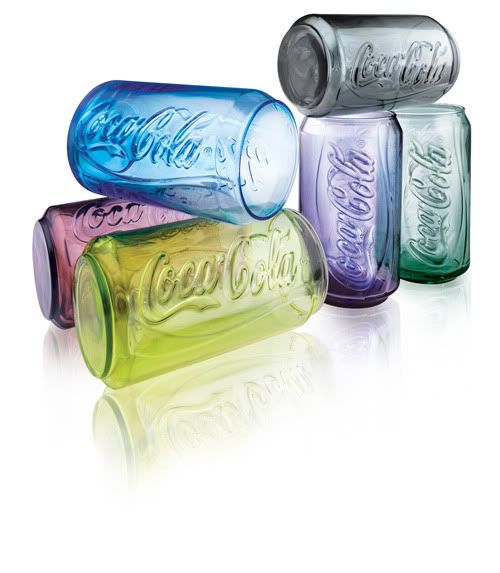 Check out this advert from the UK because I can't find the Pinoy version:
Someone is giving a set of Coca-cola can glasses away
, if you want.
But if joining promos is not your thing it's easy to get and collect them all. Just add P25 to your favorite value meal (mine is Big Mac with shake shake fries!).
6 colorful designs available – Blue, Charcoal, Purple, Lime, Green, and Pink. Whether through dine-in, take-out, drive-thru or McDelivery (8-MCDO, www.mcdelivery.com.ph), the Coca-Cola Can Glass set is available all day, every day at all McDonald's stores nationwide. Visit www.mcdonalds.com.ph for more details.