Ever since I saw this Nine West bag in one of their shops, I could not stop thinking about it. I've worn Nine West for as long as I can remember. They are durable, stylish, and not that high end. I've no problems matching it with my outfits, taking it to the bus with me, or partying with it.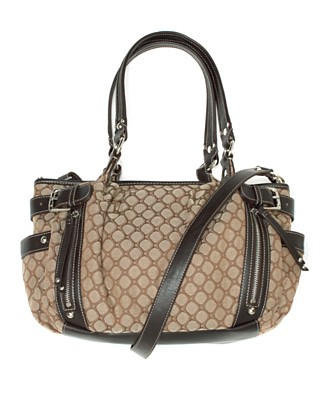 Central Time
satchel


I even received a comment saying I am wearing the same bag in every picture. It's because I prefer quality over quantity, and I am not filthy rich unless I win in the
online casino
.
Element 9 Bags
My sister and I have been searching for a Nine West bag that looks like their classic Element 9. What I saw in their shop recently was another classic design called Central Time. Both designs look very similar but the attendant taught me that these classic pieces are not always available. It's as if they are teasing the market and only release them every now and then.
I have another Nine West bag which is definitely not a classic but is also easy to wear anywhere. I've been using it almost everyday since I got it in Melbourne. Now it is damaged.
The attendant could have felt I wanted to get it so much and I looked like a beggar, haha. She told me they have lay-aways too! Lay away means you pay for the bag in installments and they can keep it for you. When you've completed your payments then you and your bag can live happily ever after :) Good because you get to "reserve" or get "
security
" on the bag especially when stocks are limited.
That ends our lesson for today baghags!